Laundry Service and Dry Cleaning Pickup and Delivery in Costa Mesa
Superior Laundry serves Costa Mesa residents and businesses with the best fluff and fold laundry pickup service in Orange County. With ozone sanitized laundry service and dry cleaning pickup and delivery, you can get all your clothing and linens cleaned with unparalleled convenience.
Use the Best Value Laundry Service in Costa Mesa
For the best value laundry service in Costa Mesa, you've come to the right place. We sanitize your laundry with ozone for free on all orders.
You can read more about ozone and how it makes your clothes feel softer, smell better, and last longer.
However, the most important thing to know is that ozone sanitizes your laundry of germs that traditional laundry cannot. Enjoy the extra time and peace of mind that sanitized laundry service brings you.
Sustainable Laundry Service in Costa Mesa
If you wanted to sanitize your laundry at home or your average laundromat in Costa Mesa, you risk damaging your clothes in a harsh mix of hot water and bleach.
Not only will this damage your clothes, but it also puts stress on the environment by using so much thermal and chemical energy.
Our use of ozone ensures efficient sanitizing that saves both your clothes and the environment from preventable damage.
Costa Mesa Zip Codes for Laundry and Dry Cleaning Pickup & Delivery
92626 - Mesa Verde, South Coast Metro, SoBeCa District
92627 - Westside, Central, Eastside 
Fluff and Fold Laundry Pickup Service in Costa Mesa
Now the convenience and cleanliness of our fluff and fold laundry service is available in every zip code in Costa Mesa. If you're in Costa Mesa, whether it's your home, apartment, or office, we can pick up and delivery your laundry there.
Our quick turnaround time is next-day. This means in about 24 hours, we'll pick up, wash, dry, fold, and deliver your laundry back to you.
Fluff and Fold Laundry Service for Costa Mesa Families
Costa Mesa is a great place to raise a family in large part due to the family-friendly activities that you and your family can enjoy year-round. Wouldn't you rather enjoy a fun afternoon with your family instead of doing the laundry?
The Mesa Verde neighborhood of Costa Mesa has two huge parks that are great places to take your kids, Fairview Park and Estancia Park. Both are over 200 acres and have plenty of open green spaces to place in addition to picnic areas and playgrounds.
During the summer taking your family to the OC Fair is a must. The LA Chargers also host their training camp in Costa Mesa at the Jack Hammett Sports Complex during the summer.
Your family generates loads and loads of laundry, but that doesn't mean you have to do it yourself. Use Superior Laundry's ozone sanitized laundry pickup service to give your family the cleanest possible laundry while also giving yourself more time to enjoy with your family.
Fluff and Fold Laundry Service for Costa Mesa Foodies
You can find some of Orange County's best restaurants in Costa Mesa. From Asian to Latin American to European Continental, Californian and American classics, foodies like you have a wide array of cuisines to enjoy.
With so many great options to choose from, your biggest problem should be picking which restaurant to go to, not your laundry. Plus, when you're enjoying a nice meal out with friends or family, half of the fun is dressing up in your nice clothes.
Pickup and delivery laundry service from Superior Laundry will keep your clothes clean and your schedule open to enjoy all of Costa Mesa's restaurants.
Fluff and Fold Laundry Service for Costa Mesa Students
Costa Mesa is home to public and private institutions of higher learning such as Orange Coast College, Vanguard University, Whittier Law School, and National University.
Whether you're an undergraduate taking general electives or a graduate student getting your law degree, using a laundry service is a great way to save time that's better used studying or working.
Pickup and delivery laundry service is convenient during midterm and final examinations when you're especially strapped for time but still need clean clothes and linens. You can also have your dry cleaning picked up and delivered, so you'll always be prepared and looking professional for job and internship interviews.
Superior Laundry has your back with dry cleaning and laundry service pickup and delivery whether you need extra time for studying, working, or networking.
Fluff and Fold Laundry Service for Costa Mesa Shoppers
It's not an exaggeration to say that Costa Mesa has some of the best shopping in the world. South Coast Plaza is one of the nation's biggest shopping centers by volume, with annual revenues of 1 billion dollars.
A big reason why South Coast Plaza is so world-renowned is that it has a high concentration of high fashion retailers that is only rivaled by shopping in world-class cities like New York City, London, Paris, and Tokyo.
If you're a lover of designer clothes, then you want to take care of them so they last a lifetime. With ozone water washing, your machine washable designer clothes will be sanitized and will last longer because ozone laundering uses lower temperatures and require less drying. We also offer dry cleaning service for your dry clean only garments.
Besides South Coast Plaza, Costa Mesa also has great shopping at The Camp and The Lab. Enjoy an innovative shopping experience with unique retailers in outdoor settings.
When you use Superior Laundry's pickup and delivery service, you outsource the boring but important laundering so you can have more time to shop for new looks to express your style.
Dry Cleaning Service in Costa Mesa
We offer dry cleaning pickup and delivery service covering all of Costa Mesa. Our affordable dry cleaning service is likely just as fast as your average Costa Mesa dry cleaning agency but with a lot less effort on your part.
Instead of making two trips to the cleaners to drop off and pick up your dry cleaning, you can place one order for both dry cleaning and laundry. In two-business-days, you will receive laundry and dry cleaning back.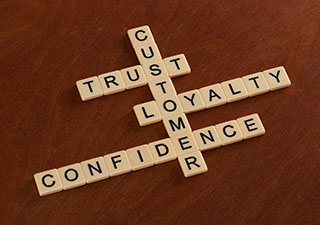 Schedule and Save with Recurring Laundry Service!
If you love sanitized laundry delivered right to your door, then schedule recurring pickups and save 20 cents per pound on every order! Just pick what day and time, and we'll be there every week or every other week. You choose!