Laundry Service and Dry Cleaning Pickup and Delivery in Irvine
Superior Laundry serves Irvine residents and businesses with the best fluff and fold laundry pickup service in Orange County. With ozone sanitized laundry service and dry cleaning pickup and delivery, you can get all your clothing and linens cleaned with unparalleled convenience.
Use the Best Value Laundry Service in Irvine
For the best value laundry service in Irvine, you've come to the right place. We sanitize your laundry with ozone for free on all orders.
You can read more about ozone and how it makes your clothes feel softer, smell better, and last longer.
However, the most important thing to know is that ozone sanitizes your laundry of germs that traditional laundry cannot. Enjoy the extra time and peace of mind that sanitized laundry service brings you.
Sustainable Laundry Service in Irvine
If you wanted to sanitize your laundry at home or your average laundromat in Irvine, you risk damaging your clothes in a harsh mix of hot water and bleach.
Not only will this damage your clothes, but it also puts stress on the environment by using so much thermal and chemical energy.
Our use of ozone ensures efficient sanitizing that saves both your clothes and the environment from preventable damage.
Irvine Zip Codes for Laundry and Dry Cleaning Pickup & Delivery
92602 - Myford, Orchard Hills
92604 - El Camino Real, Woodbridge
92606 - Walnut, Westpark
92612 - Rancho San Joaquin, University Park, University Town Center
92614 - Irvine Business Complex
92618 - Irvine Spectrum
92620 - Eastwood, Frances, Kathryn, Northwood, Stonegate, Woodbury
Fluff and Fold Laundry Pickup Service in Irvine
Now the convenience and cleanliness of our fluff and fold laundry service is available in every zip code in Irvine. If you're in Irvine, whether it's your home, apartment, or office, we can pick up and delivery your laundry there.
Our quick turnaround time is next-day. This means in about 24 hours, we'll pick up, wash, dry, fold, and deliver your laundry back to you.
Fluff and Fold Laundry Service for Irvine Shoppers
With so much great shopping in Irvine, why would you want to spend your time doing laundry?
An afternoon shopping and dining at the Irvine Spectrum or The Market Place is much more entertaining and relaxing than sorting, washing, drying, and folding your clothes.
When it comes to clothes, you do the fun part of buying them and let us do the important job of cleaning and sanitizing them. Plus, they'll stay looking newer for longer with ozone washing instead of traditional laundering.
When you need a retail therapy session, you can fully enjoy your experience without worrying about laundry because laundry pickup service from Superior Laundry is always only a couple of clicks away.
Fluff and Fold Laundry Service for Irvine Families
Consistently ranked as one of the safest cities in California and America, Irvine is a great place to raise a family. It has good schools and the amazing weather that Orange County is famous for.
There are also plenty of fun activities that families with young children can enjoy together. So when the weekend comes around, don't spend it doing laundry.
Instead, take your kids to enjoy the outdoors at one of Irvine's great parks like Irvine Regional Park, where you can take a train ride or visit the OC Zoo. If they're not afraid of heights, you can all go on the Great Park Balloon at the OC Great Park. Otherwise, you can stay firmly planted on the ground and enjoy the Great Park Carousel.
Depending on the time of year, your family can enjoy strawberry picking at Tanaka Farms in the summer or the pumpkin patch in the fall.
For indoor activities, you can take your kids to Pretend City Children's Museum, where they can play and learn in interactive exhibits.
When you use Superior Laundry's pick up laundry service, you'll have more time to enjoy with your kids while ensuring they are getting the cleanest laundry possible with included ozone sanitization.
Fluff and Fold Laundry Service for Irvine Students
As the name indicates, Irvine is home to UCI, the University of California, Irvine. Besides UCI, Irvine is also home to other universities like California State University Fullerton's Irvine campus and private schools like Concordia University.
Laundry pickup service is perfect if you're a college student in Irvine, especially around midterms and finals, when you need extra time to study and can't go without clean clothes. Dry cleaning is also available, which comes in handy when interviewing for all the great job and internship opportunities available locally in Irvine.
Doing your laundry and dry cleaning is incredibly annoying if you don't have a car, which many students don't have.
Instead of trying to borrow a friend's car or using Uber or Lyft to get to and from the laundromat and dry cleaners, use Superior Laundry's pickup and delivery laundry and dry cleaning service.
Fluff and Fold Laundry Service for Irvine Professionals
Irvine's economy is one of the biggest in Orange County and even the whole state of California. It's known mainly for companies in the technology and semiconductor sectors like Broadcom and Western Digital.
Still, there's a surprising number of well-known companies across various industries.
Gamers around the world are no doubt familiar with the games produced by Blizzard Entertainment and Obsidian Entertainment. Fast food companies headquartered in Irvine include Taco Bell, The Habit Burger Grill, and of course, In-N-Out Burger, which is beloved across the country even though it's only available regionally. Famous street and surfwear brands like Stussy and O'Neill, Inc. are headquartered in Irvine too.
Many international companies, particularly companies from Asia, have their North American headquarters in Irvine, such as Japanese shoe and sportswear company Asics and Korean and Japanese automotive manufacturers Kia Motors and Mazda Motor Corporation, to name only a few.
Superior Laundry's pickup and delivery service is proud to provide hardworking Irvine professionals at small, medium, and large companies with the laundry service they need when life gets too busy.
Dry Cleaning Service in Irvine
We offer dry cleaning pickup and delivery service covering all of Irvine. Our affordable dry cleaning service is likely just as fast as your average Irvine dry cleaning agency but with a lot less effort on your part.
Instead of making two trips to the cleaners to drop off and pick up your dry cleaning, you can place one order for both dry cleaning and laundry. In two-business-days, you will receive laundry and dry cleaning back.
Dry Cleaning and Laundry Service Lockers in Irvine
Together with our sister company LaundryUp, we provide the most comprehensive range of dry cleaning and laundry pickup and delivery services in Irvine.
If you live in select apartment communities (Fusion Apartments, The Murphy), you have an in-building dry cleaning and laundry amenity — LaundryUp's dry cleaning and laundry lockers.
Use LaundryUp whenever you have dry cleaning, bulky laundry items like comforters that are too big for your small in-unit washing machine, or if you need all your laundry to be sanitized with ozone.
With LaundryUp, you'll get the same excellent service as Superior Laundry, with the added benefit of secure dropoffs and pickups 24/7 from dry cleaning and laundry lockers in your apartment's parcel room or elevator bank.
Visit LaundryUp's locations page to see all of the apartments we serve in Irvine.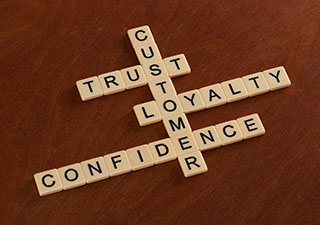 Schedule and Save with Recurring Laundry Service!
If you love sanitized laundry delivered right to your door, then schedule recurring pickups and save 20 cents per pound on every order! Just pick what day and time, and we'll be there every week or every other week. You choose!