Laundry Service and Dry Cleaning Pickup and Delivery in Newport Beach and Corona del Mar
Superior Laundry serves Newport Beach residents and businesses with the best fluff and fold laundry pickup service in Orange County. With ozone sanitized laundry service and dry cleaning pickup and delivery, you can get all your clothing and linens cleaned with unparalleled convenience.
Use the Best Value Laundry Service in Newport Beach
For the best value laundry service in Newport Beach, you've come to the right place. We sanitize your laundry with ozone for free on all orders.
You can read more about ozone and how it makes your clothes feel softer, smell better, and last longer.
However, the most important thing to know is that ozone sanitizes your laundry of germs that traditional laundry cannot. Enjoy the extra time and peace of mind that sanitized laundry service brings you.
Sustainable Laundry Service in Newport Beach
If you wanted to sanitize your laundry at home or your average laundromat in Newport Beach, you risk damaging your clothes in a harsh mix of hot water and bleach.
Not only will this damage your clothes, but it also puts stress on the environment by using so much thermal and chemical energy.
Our use of ozone ensures efficient sanitizing that saves both your clothes and the environment from preventable damage.
Newport Beach Zip Codes for Laundry and Dry Cleaning Pickup & Delivery
Fluff and Fold Laundry Pickup Service in Newport Beach
Now the convenience and cleanliness of our fluff and fold laundry service is available in select zip codes in Corona Del Mar Newport Beach. If you're in Newport Beach, whether it's your home, apartment, or office, we can pick up and delivery your laundry there.
Our quick turnaround time is next-day. This means in about 24 hours, we'll pick up, wash, dry, fold, and deliver your laundry back to you.
Fluff and Fold Laundry Service for Newport Beach Families
Doing laundry is a pain, and washing, drying, and folding all the laundry for your family can be a lot of work. It's time-consuming, tedious, and you're never really sure if it gets clean enough.
With all the fun activities to do with your family in Newport Beach, why spend your time doing laundry? Instead, enjoy a relaxing afternoon with your family at Balboa Fun Zone, riding bikes along the beach, or swimming in the ocean.
If you and your family feel more adventurous, try surfing or paddleboarding lessons. For your kids who are animal and nature lovers, be sure to check out Newport Back Bay and go whale watching.
When you use Superior Laundry's pickup and delivery service, it saves you time and energy. With ozone sanitization, it cleans your clothes better than regular washing machines do.
Our state-of-the-art equipment uses ozone to kill germs, viruses, and bacteria so they're safe for everyone in the family to wear again. And there is no need for you to worry about sorting or folding anymore. You can pay someone else to do the work for you!
Superior Laundry offers reliable, affordable laundry service in Newport Beach to help busy families. We sort, wash, dry, and fold your clothes, so all you have to do after we drop off your clean clothes is put them straight into your drawers.
Fluff and Fold Laundry Service for Newport Beach Shoppers
Do you love shopping but hate doing laundry? Get your laundry picked up and delivered to you in Newport Beach!
Newport Beach has great malls like Fashion Island at Newport Center and Crystal Cove Shopping center. Rather than do laundry all day, let Superior Laundry clean your clothes, so you shop for the latest styles.
We use ozone to wash your laundry, which is gentle on clothes but tough on stains. It is the best way to clean them and keep them looking new. The ozone gas dissolved in the water penetrates the fabrics' threads, not just on the surface, helping the detergent get every garment super clean!
Your clothes will stay looking new longer because they won't be damaged by high heat or harsh chemicals from home washing machines or dryers. They will feel softer because ozone laundering softens fibers while removing stains and odors without using bleach or other harsh chemicals.
You can trust us with your favorite shirts, pants, dresses, or whatever else you want to be washed, dried, and folded. Superior Laundry Service will get the job done right!
Fluff and Fold Laundry Service for Newport Beach Foodies
Are you a foodie who likes to try new restaurants? You don't have time to do your laundry if you're busy trying all the great restaurants in Newport Beach.
For something quick, enjoy a great cup of third-wave coffee at Honor Coffee Roasters or get a fish burrito at Bear Flag Fish Company. Bluewater Grill and the Cannery are great American restaurants for fresh seafood without mentioning the many other great options for Japanese and Mexican cuisines. 
Superior Laundry is a pickup and delivery laundry service that's perfect for foodies. Our clients love our pickup and delivery service that saves them time so they can enjoy dining out instead of doing their laundry.
We use ozone to wash every load of laundry because we know that grease or wine stains can ruin your clothes if removed with harsh chemicals instead of ozone, which is safe on all fabrics.
Your clothes will come back smelling fresh and clean without the hassle of dropping them off at a laundromat or having to do it yourself!
Save time by letting us handle the dirty work for you while you focus on what matters most – enjoying delicious meals with friends and family!
Fluff and Fold Laundry Service for Newport Beach Professionals
Do you hate doing laundry? Then stop wasting your time doing it! We're a professional laundry service in Newport Beach that's perfect for busy professionals like you.
Whether you work at a large Newport Beach employer like PIMCO, Pacific Life, or Irvine Company, or any of the number of small or medium sized businesses, using our laundry service can help you increase your productivity.
We can pick up and deliver to your office or home so you don't have to do laundry after a long day at work. You'll save time, money, and stress by outsourcing your laundry needs with us.
Our services include pickup, delivery, sorting, ozone sanitized washing, drying and folding. You can also get dry cleaning from us.
We love doing laundry. Our company was founded on the idea that people should be able to spend their time and money on what they really care about, not washing clothes.
Let us do your laundry so you can focus on your career or family or whatever it is that makes life worth living! You'll never have to worry about spend hours folding clothes in the evening or on weekends again!
Dry Cleaning Service in Newport Beach
We offer dry cleaning pickup and delivery service covering all of Newport Beach. Our affordable dry cleaning service is likely just as fast as your average Newport Beach dry cleaning agency but with a lot less effort on your part.
Instead of making two trips to the cleaners to drop off and pick up your dry cleaning, you can place one order for both dry cleaning and laundry. In two-business-days, you will receive laundry and dry cleaning back.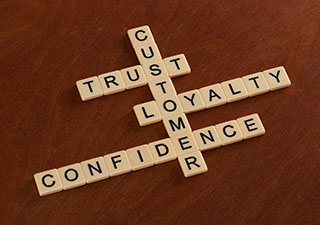 Schedule and Save with Recurring Laundry Service!
If you love sanitized laundry delivered right to your door, then schedule recurring pickups and save 20 cents per pound on every order! Just pick what day and time, and we'll be there every week or every other week. You choose!