Laundry Service and Dry Cleaning Pickup and Delivery in Fullerton
Superior Laundry serves Fullerton residents and businesses with the best fluff and fold laundry pickup service in Orange County. With ozone sanitized laundry service and dry cleaning pickup and delivery, you can get all your clothing and linens cleaned with unparalleled convenience.
Use the Best Value Laundry Service in Fullerton
For the best value laundry service in Fullerton, you've come to the right place. We sanitize your laundry with ozone for free on all orders.
You can read more about ozone and how it makes your clothes feel softer, smell better, and last longer.
However, the most important thing to know is that ozone sanitizes your laundry of germs that traditional laundry cannot. Enjoy the extra time and peace of mind that sanitized laundry service brings you.
Sustainable Laundry Service in Fullerton
If you wanted to sanitize your laundry at home or your average laundromat in Fullerton, you risk damaging your clothes in a harsh mix of hot water and bleach.
Not only will this damage your clothes, but it also puts stress on the environment by using so much thermal and chemical energy.
Our use of ozone ensures efficient sanitizing that saves both your clothes and the environment from preventable damage.
Fullerton

 Zip Codes for Laundry and Dry Cleaning Pickup & Delivery
92831 - California State University Fullerton
92832 - Downtown Fullerton, Fullerton College, Fullerton Town Center
92833 - Amerige Heights Town Center, Fullerton Municipal Airport
92835 - Fullerton Golf Course, Sunny Hills
Fluff and Fold Laundry Pickup Service in Fullerton
The convenience and cleanliness of our fluff and fold laundry service is now available to the entire city of Fullerton. Whether you have a home, apartment, or office in Fullerton, we can pick up and delivery your laundry.
Our quick, next-day turnaround means that in roughly 24 hours, we will sort, wash, dry, fold, and deliver your laundry.
Fluff and Fold Laundry Service for Fullerton Families
Fullerton is among the top cities in Orange County to raise a family. With top-notch schools, endless activities, and amazing weather - what's not to like?
With over 50 parks nestled across the city, you will surely find the perfect park for you and your family to enjoy. Whether you want to relax and play by the lake at Craig Regional Park, climb the stairs at Hillcrest Park, or have a peaceful picnic at Acacia Park, Fullerton will satisfy your longing for the great outdoors.
The Fullerton Arboretum is a must-visit for Orange County residents with its impressive plant diversity and agricultural heritage. They even offer workshops geared towards inspiring and educating gardeners of all ages and skill levels.
In addition to parks and arboretum, Fullerton is also the home to exciting museums such as the Fullerton Train Museum and the Fullerton Museum Center. So while you look and learn about exciting exhibits about trains and the city of Fullerton in general, offload the tiresome task of laundry to us.
With Superior Laundry's fluff and fold laundry pickup service, you will be able to spend more quality time with family and friends while not sacrificing your family's health and wellness with our complimentary ozone sanitation.
Fluff and Fold Laundry Service for Fullerton Foodies
Some of Orange County's finest food and drinks can be found in Fullerton. With cuisines ranging from vegan Mexican food like Chicana Vegana to hearty American food like Stubrik's Steakhouse, foodies will find something to whet their palate.
Located in the heart of the city, Downtown Fullerton offers many restaurants and bars suitable for any occasion. Whether you are trying to unwind after a long week with a fishbowl at Palapa Grill or enjoy some fine brew and whiskey at Hopscotch, DTF will surely quench your thirst.
While you are busy having fun and sampling the local fare, leave the tedious, mundane task of laundry to us. With Superior Laundry's laundry pickup service, you will always be dressed to impress while having the time and energy to enjoy Fullerton's finest food and drink.
Fluff and Fold Laundry Service for Fullerton Students
Fullerton is home to some of Orange County's most prestigious universities, such as California State University Fullerton and Hope International University. In addition to CSUF and HIU, Fullerton is also the home of Fullerton College, located right in Downtown Fullerton's heart.
College life can be quite the roller coaster when balancing school, work, and social life, not to mention laborious, mundane chores like laundry. Our laundry pickup service is perfect for college students in Fullerton, especially during midterms and finals when time is of the essence.
Superior Laundry also offers dry cleaning, which comes in handy when career fairs, interviews, and internships are around the corner, and you need to dress to impress.
Fluff and Fold Laundry Service for Fullerton Professionals
As well as being one of Orange County's most prestigious universities, Cal State Fullerton is also the largest employer in the city of Fullerton and one of the larger employers in the entire County. No matter your interest, field, or occupation, you can surely find a home at CSUF.
Apart from CSUF, Fullerton is also home to St. Jude Medical Center, one of California's most respected and technologically advanced hospitals. Additionally, the popular grocery store Albertsons and the notable defense contractor Raytheon have regional offices based out of Fullerton.
American food manufacturing and processing conglomerate Kraft Foods Group also has a Fullerton facility, where various sweet and savory goods are manufactured and distributed to happy customers worldwide.
Superior Laundry is proud to offer our fluff and fold laundry service to the entire Fullerton workforce, who work tirelessly to power the city we know and love.
Dry Cleaning Service in Fullerton
We offer dry cleaning pickup and delivery service covering all of Fullerton. Our affordable dry cleaning service is likely just as fast as your average Fullerton dry cleaning agency but with a lot less effort on your part.
Instead of making two trips to the cleaners to drop off and pick up your dry cleaning, you can place one order for both dry cleaning and laundry. In two-business-days, you will receive laundry and dry cleaning back.
Dry Cleaning and Laundry Service Lockers in Fullerton
Together with our sister company LaundryUp, we provide the most comprehensive range of dry cleaning and laundry pickup and delivery services in Fullerton.
If you live in select apartment communities (Avignon Apartment Homes, Highland Pinetree Apartment Homes, Malden Station by Windsor), you have an in-building dry cleaning and laundry amenity — LaundryUp's dry cleaning and laundry lockers.
Use LaundryUp whenever you have dry cleaning, bulky laundry items like comforters that are too big for your small in-unit washing machine, or if you need all your laundry to be sanitized with ozone.
With LaundryUp, you'll get the same great service as Superior Laundry, with the added benefit of secure dropoffs and pickups 24/7 from dry cleaning and laundry lockers in your apartment's laundry room or parking garage.
Visit LaundryUp's locations page to see all of the apartments we serve in Fullerton.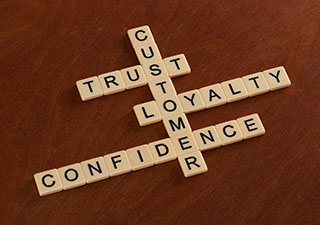 Schedule and Save with Recurring Laundry Service!
If you love sanitized laundry delivered right to your door, then schedule recurring pickups and save 20 cents per pound on every order! Just pick what day and time, and we'll be there every week or every other week. You choose!