Laundry Service and Dry Cleaning Pickup and Delivery in Garden Grove
Superior Laundry serves Garden Grove residents and businesses with the best fluff and fold laundry pickup service in Orange County. With ozone sanitized laundry service and dry cleaning pickup and delivery, you can get all your clothing and linens cleaned with unparalleled convenience.
Use the Best Value Laundry Service in Garden Grove
For the best value laundry service in Garden Grove, you've come to the right place. We sanitize your laundry with ozone for free on all orders.
You can read more about ozone and how it makes your clothes feel softer, smell better, and last longer.
However, the most important thing to know is that ozone sanitizes your laundry of germs that traditional laundry cannot. Enjoy the extra time and peace of mind that sanitized laundry service brings you.
Sustainable Laundry Service in Garden Grove
If you wanted to sanitize your laundry at home or your average laundromat in Garden Grove, you risk damaging your clothes in a harsh mix of hot water and bleach.
Not only will this damage your clothes, but it also puts stress on the environment by using so much thermal and chemical energy.
Our use of ozone ensures efficient sanitizing that saves both your clothes and the environment from preventable damage.
Garden Grove Zip Codes for Laundry and Dry Cleaning Pickup & Delivery
92840
92841
92843 - Colonia Manzanilla
92844
Fluff and Fold Laundry Pickup Service in Garden Grove
Now the convenience and cleanliness of our fluff and fold laundry service is available in every zip code in Garden Grove. If you're in Garden Grove, whether it's your home, apartment, or office, we can pick up and delivery your laundry there.
Our quick turnaround time is next-day. This means in about 24 hours, we'll pick up, wash, dry, fold, and deliver your laundry back to you.
Fluff and Fold Laundry Service for Garden Grove Families
Garden Grove used to be an agricultural community that transformed into one of the more populated Orange County cities.
Families can remember their city's history every summer during Memorial Day weekend for the annual Garden Grove Strawberry Festival. You would be kicking yourself all year if you spent that weekend doing laundry instead of participating in the weekend's fun events like the world's largest strawberry shortcake.
To get a feel of Garden Grove's history all year round, you and your family can visit the historic Main Street of Garden Grove. Instead of laundry, experience the old town atmosphere by shopping and dining at the unique shops and eateries.
For even more physically engaging family fun, visit the Garden Grove Sports & Recreation Center near both the Atlantis Play Center and Garden Grove Park and Dog Park. There is also the Great Wolf Lodge, which has an indoor water park that kids love.
With so many places for families to visit and play, you and your family can enjoy what Garden Grove has to offer while saving time and getting ozone sanitized laundry picked up and delivered to your door.
Fluff and Fold Laundry Service for Garden Grove Art & Architecture Lovers
Garden Grove has plenty to offer residents and visitors interested in seeing sights and experiencing the culture of architecture and the arts.
You don't have to be religious to be amazed by the shimmering glass and tall spire of Christ Cathedral. Formerly known as the Crystal Cathedral, this building is the seat of the Diocese of Orange.
The United Methodist Church is another church in Garden Grove with impressive architecture that has been operational for a long-standing 140 years.
For Shakespeare plays in Orange County, you can't beat the Garden Amphitheater for open-air shows of classic plays. The GEM Theater also produces plays in an intimate environment where you'll feel more involved in the show.
If you want to dress your best and have more time to enjoy the architecture and culture of Garden Grove, then use Superior Laundry's pickup and delivery service.
Dry Cleaning Service in Garden Grove
We offer dry cleaning pickup and delivery service covering all of Garden Grove. Our affordable dry cleaning service is likely just as fast as your average Garden Grove dry cleaning agency but with a lot less effort on your part.
Instead of making two trips to the cleaners to drop off and pick up your dry cleaning, you can place one order for both dry cleaning and laundry. In two-business-days, you will receive laundry and dry cleaning back.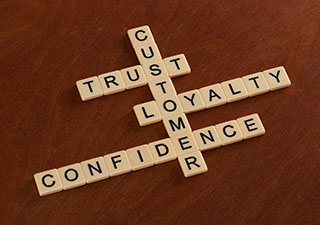 Schedule and Save with Recurring Laundry Service!
If you love sanitized laundry delivered right to your door, then schedule recurring pickups and save 20 cents per pound on every order! Just pick what day and time, and we'll be there every week or every other week. You choose!