Laundry Service and Dry Cleaning Pickup and Delivery in Anaheim
We've been doing fluff and fold in Anaheim for residents and businesses like you for over 30 years! Now you can get the same great laundry service, plus dry cleaning, picked up and delivered right to your door.
Use the Best Value Laundry Service in Anaheim
For the best value laundry service in Anaheim, you've come to the right place. We sanitize your laundry with ozone for free on all orders.
You can read more about ozone and how it makes your clothes feel softer, smell better, and last longer.
However, the most important thing to know is that ozone sanitizes your laundry of germs that traditional laundry cannot. Enjoy the extra time and peace of mind that sanitized laundry service brings you.
Sustainable Laundry Service in Anaheim
If you wanted to sanitize your laundry at home or your average Anaheim laundromat, you risk damaging your clothes in a harsh mix of hot water and bleach.
Not only will this damage your clothes, but it also puts stress on the environment by using so much thermal and chemical energy.
Our use of ozone ensures efficient sanitizing that saves both your clothes and the environment from preventable damage.
Anaheim Zip Codes for Laundry and Dry Cleaning Pickup & Delivery
92801 - Northwest Anaheim, Anaheim Shores
92802 - Anaheim Resort District, Disneyland Resort
92804 - Nutwood
92805 - Anaheim Colony Historic District, Downtown Anaheim
92806 - Northeast Anaheim
92807 - Anaheim Canyon, Peralta Hills
Fluff and Fold Laundry Pickup Service in Anaheim
Now the convenience and cleanliness of our fluff and fold laundry service is available in every part of the city. If you have an Anaheim zip code, whether it's your home, apartment, or office, we can pick up and delivery your laundry there.
Our quick turnaround time is next-day. This means in about 24 hours we'll pick up, wash, dry, fold, and deliver your laundry.
Fluff and Fold Laundry Service for Anaheim Shoppers 
Shopping is more fun than doing laundry. We wouldn't blame you if you'd rather spend your afternoon shopping at the Anaheim Garden Walk or Downtown Disney instead of doing laundry at our Anaheim laundromats on State College Blvd. or Harbor Blvd.
However, after your fun afternoon buying new clothes, you'll need to wash them to keep them clean and looking good. Instead of doing it yourself, let us do your laundry!
As mentioned above, when Superior Laundry washes your clothes, they are sanitized with ozone. Ozone water washing in cold water keeps your clothes looking better for longer because it cleans and sanitizes more gently than traditional laundering.
Superior Laundry's pickup and delivery service is perfect for shoppers like you who love clothes and saving time.
Fluff and Fold Laundry Service for Anaheim Travelers
Anaheim has many tourist attractions that bring visitors from around the country and world.
Of course, Disneyland and Disney California Adventure theme parks are beloved by children and families everywhere. People also love watching professional sports like the Los Angeles Angels of Anaheim at Anaheim Stadium and the Anaheim Ducks at the Honda Center.
The Grove of Anaheim is an excellent venue for live music and comedy. The MUZEO art museum is great for cultural exhibits and events.
But Anaheim isn't just a tourist destination for leisure travelers. The Anaheim Convention Center hosts many important national conferences like the National Association of Music Merchants (NAMM), Natural Products Expo West, and WonderCon that bring business travelers.
While clean laundry is necessary, it should be your lowest priority if you're visiting from out of town. If your company is paying your expenses, then maybe using your hotel's laundry service is a good option.
Otherwise, you can use Superior Laundry's ozone sanitized pickup and delivery service to get higher quality laundry service for an affordable price.
Fluff and Fold Laundry Service for Anaheim Students 
A student's life can be busy when you're splitting your time between studying, working, and socializing.
If you're a student at Anaheim University or Southern California Institute of Technology, then using a pickup and delivery laundry service can be a great option, especially around mid-terms of finals.
Superior Laundry also offers dry cleaning service, so when you have a job interview lined up, you will look professional and be dressed for success.
Fluff and Fold Laundry Service for Anaheim Professionals
Disneyland is the largest employer and perhaps the most well-known company in Anaheim. Still, Anaheim is home to many other notable companies across diverse industries.
Defense companies like General Dynamics and Raytheon, electronics companies like Hewlett Packard and Panasonic, and healthcare companies like Kaiser and Tenet Healthcare are just a few of the big names that call Anaheim home for either their corporate offices or headquarters.
YKK is a company that probably makes the zippers on your favorite zip hoodie or jeans. Their North American headquarters is in Anaheim, and we wash garments that have YKK hardware daily.
Superior Laundry's pickup and delivery service is proud to provide hardworking Anaheim professionals at small, medium, and large companies with the laundry service they need when life gets too busy.
Dry Cleaning Service in Anaheim
We offer dry cleaning pickup and delivery service covering all of Anaheim. Our affordable dry cleaning service is likely just as fast as your average Anaheim dry cleaning agency but with a lot less effort on your part.
Instead of making two trips to the cleaners to drop off and pick up your dry cleaning, you can place one order for both dry cleaning and laundry. In two-business-days, you will receive laundry and dry cleaning back.
Dry Cleaning and Laundry Service Lockers in Anaheim
Together with our sister company LaundryUp, we provide the most comprehensive range of dry cleaning and laundry pickup and delivery services in Anaheim.
If you live in select apartment communities (Alexan CTR City, Jefferson Edge, Jefferson Rise, Parallel), you have an in-building dry cleaning and laundry amenity — LaundryUp's dry cleaning and laundry lockers.
Use LaundryUp whenever you have dry cleaning, bulky laundry items like comforters that are too big for your small in-unit washing machine, or if you need all your laundry to be sanitized with ozone.
With LaundryUp, you'll get the same excellent service as Superior Laundry, with the added benefit of secure dropoffs and pickups 24/7 from dry cleaning and laundry lockers in your apartment's parking garage.
Visit LaundryUp's locations page to see all of the apartments we serve in Anaheim.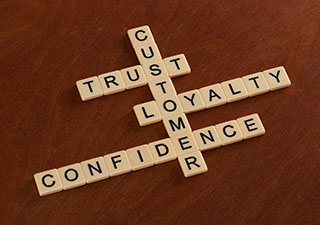 Schedule and Save with Recurring Laundry Service!
If you love sanitized laundry delivered right to your door, then schedule recurring pickups and save 20 cents per pound on every order! Just pick what day and time, and we'll be there every week or every other week. You choose!