Laundry Service and Dry Cleaning Pickup and Delivery in Orange
Superior Laundry serves Orange residents and businesses with the best fluff and fold laundry pickup service in Orange County. With ozone sanitized laundry service and dry cleaning pickup and delivery, you can get all your clothing and linens cleaned with unparalleled convenience.
Use the Best Value Laundry Service in Orange
For the best value laundry service in Orange, you've come to the right place. We sanitize your laundry with ozone for free on all orders.
You can read more about ozone and how it makes your clothes feel softer, smell better, and last longer.
However, the most important thing to know is that ozone sanitizes your laundry of germs that traditional laundry cannot. Enjoy the extra time and peace of mind that sanitized laundry service brings you.
Sustainable Laundry Service in Orange
If you wanted to sanitize your laundry at home or your average laundromat in Orange, you risk damaging your clothes in a harsh mix of hot water and bleach.
Not only will this damage your clothes, but it also puts stress on the environment by using so much thermal and chemical energy.
Our use of ozone ensures efficient sanitizing that saves both your clothes and the environment from preventable damage.
Orange Zip Codes for Laundry and Dry Cleaning Pickup & Delivery
92865 - North Orange, Orange Olive
92866 - Chapman University, Old Towne Orange
92867 - Belmont Estates, Copa de Oro, Orange Hills, Peralta Hills
92868 - CHOC Children's Hospital, MainPlace Mall, Outlets at Orange, St. Joseph Hospital, UCI Medical Center, Uptown Orange
92869 - El Modena Irvine Regional Park, Peters Canyon Regional Park, Santiago Canyon College, Santiago Oaks Regional Park, Orange Park Acres
Fluff and Fold Laundry Pickup Service in Orange
Now, our fluff and fold laundry service's convenience and cleanliness is available in every zip code in Orange. If you're in Orange, whether it's your home, apartment, or office, we can pick up and delivery your laundry there.
Our quick turnaround time is next-day. This means in about 24 hours, we'll pick up, wash, dry, fold, and deliver your laundry back to you.
Fluff and Fold Laundry Service for Orange Families
Orange is a great city to raise a family, in large part due to all the great parks, museums, and libraries available across the city. With so many enriching places to spend time with your family, don't let laundry hold you back.
Stay active at one of Orange's many parks where you can enjoy hiking, biking, or even horseback riding as a family. Santiago Oaks and Peters Canyon are two great regional parks that families across Orange County love.
For indoor activities, stop by the Hilbert Museum of California Art, located on the beautiful campus of Chapman University. The Orange Public Library and History Center is a great place to visit to learn about Orange's history, and of course, read from the wide selection of books available.
Free up your time and energy to prioritize your family's physical and mental activity this year using fluff and fold laundry delivery service. Superior Laundry will always sanitize your laundry with ozone for superior results.
Fluff and Fold Laundry Service for Orange Shoppers
Orange offers shoppers a mix of convenient big box stores and unique small boutiques catering to niche interests. If you're spending time doing laundry, you'll miss out on great deals and rare pieces that other savvy shoppers will take advantage of.
You don't need to travel to the outskirts of town to get great deals at your favorite retailers when you visit The Outlets at Orange. Besides shopping, you can also enjoy spending time watching a movie, bowling, playing games at Dave & Buster's, or skating at Van's Skatepark.
Big-box stores like Walmart and Sears anchor the Village at Orange. It also has grocery stores like Sprouts Farmers Market and a range of dining options from fast food to fast-casual to sit down restaurants like Red Robin and Buffalo Wild Wings.
For more upscale restaurants and antique and clothing boutiques you can't find elsewhere, you can't beat shopping at Old Towne Orange. If you think the fountain at the Orange Plaza or nearby Chapman University looks familiar, it's probably because you've seen them in scenes from the many movies filmed in the Orange Circle.
Whether you're using fluff and fold service to free your time for leisurely shopping and dining at Old Towne Orange, or you need a laundry pickup so you can do your other errands at The Village of Orange, Superior Laundry can help.
Fluff and Fold Laundry Service for Orange Students
If you're a student at Chapman University in Orange, then using a pickup and delivery laundry service could be a life-saver when you're studying for mid-terms and finals.
Using fluff and fold laundry service is still a great choice throughout the rest of the semester when you can use your time to work and gain experience to make you stand out amongst your peers when you apply for jobs and internships.
When interview day comes, you'll be prepared with your good grades and work experience, and professional dry cleaning that we also deliver to you.
As a Chapman student living on campus, you have the most options for getting your laundry and dry cleaning done. Use our sister company LaundryUp's laundry lockers installed under the Randall Dining Commons next to the mailroom.
If you live off-campus, then you can schedule laundry and dry cleaning service right here on our website.
Dry Cleaning Service in Orange
We offer dry cleaning pickup and delivery service covering all of Orange. Our affordable dry cleaning service is likely just as fast as your average Orange dry cleaning agency but with a lot less effort on your part.
Instead of making two trips to the cleaners to drop off and pick up your dry cleaning, you can place one order for both dry cleaning and laundry. In two-business-days, you will receive laundry and dry cleaning back.
Dry Cleaning and Laundry Service Lockers in Orange
Together with our sister company LaundryUp, we provide the most comprehensive range of dry cleaning and laundry pickup and delivery services in Orange.
If you live in select apartment communities (AMLI Uptown Orange, Chapman University), you have an in-building dry cleaning and laundry amenity — LaundryUp's dry cleaning and laundry lockers.
Use LaundryUp whenever you have dry cleaning, bulky laundry items like comforters that are too big for your small in-unit washing machine, or if you need all your laundry to be sanitized with ozone.
With LaundryUp, you'll get the same excellent service as Superior Laundry, with the added benefit of secure dropoffs and pickups 24/7 from dry cleaning and laundry lockers in your apartment's parking garage.
Visit LaundryUp's locations page to see all of the apartments we serve in Orange.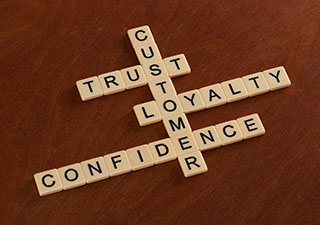 Schedule and Save with Recurring Laundry Service!
If you love sanitized laundry delivered right to your door, then schedule recurring pickups and save 20 cents per pound on every order! Just pick what day and time, and we'll be there every week or every other week. You choose!