Laundry Service and Dry Cleaning Pickup and Delivery in Santa Ana
Superior Laundry serves the residents and businesses of Santa Ana with the best fluff and fold laundry pickup service in Orange County. With ozone sanitized laundry service and dry cleaning pickup and delivery, you can get all your clothing and linens cleaned with unparalleled convenience.
Use the Best Value Laundry Service in Santa Ana
For the best value laundry service in Santa Ana, you've come to the right place. We sanitize your laundry with ozone for free on all orders.
You can read more about ozone and how it makes your clothes feel softer, smell better, and last longer.
However, the most important thing to know is that ozone sanitizes your laundry of germs that traditional laundry cannot. Enjoy the extra time and peace of mind that sanitized laundry service brings you.
Sustainable Laundry Service in Santa Ana
If you wanted to sanitize your laundry at home or your average Santa Ana laundromat, you risk damaging your clothes in a harsh mix of hot water and bleach.
Not only will this damage your clothes, but it also puts stress on the environment by using so much thermal and chemical energy.
Our use of ozone ensures efficient sanitizing that saves both your clothes and the environment from preventable damage.
Santa Ana Zip Codes for Laundry and Dry Cleaning Pickup & Delivery
92701 - Downtown Santa Ana, Eastside, French Court, Henninger Park, Historic French Park, Maybury Park,  Lacy, Logan, Lyon Street, Saddleback View
92703 - Central City, Flower Park, Pico-Lowell, Santa Anita, Riverview West, Washington Square
92704 - Bristol Warner, Casa Bonita, Centennial Park, Laurelhurst, Mid-City, Morning Sunwood, New Horizons, Shadow Run, South Coast Metro, South Coast Plaza, Thorton Park, Townsend/Raitt, Windsor Village North
92705 - Cowan Heights, Fair Haven, North Tustin, Panorama Heights, Portola Park
92706 - Bowers Museum, Bristol Memory Coalition, Casa De Santiago, Concord, Edna Park, Fisher Park, Floral Park, Mar-Les, Riverview, Santa Ana Triangle, West Floral Park
92707 - Bristol Manor, Cedar Evergreen Co-op, Cornerstone Village, Delhi, John Wayne Airport, Madison Park, Sandpointe, South Coast, Sunwood Central, Wilshire Square
Fluff and Fold Laundry Pickup Service in Santa Ana
Now the convenience and cleanliness of our fluff and fold laundry service is available in every part of the city. If you have a Santa Ana zip code, whether it's your home, apartment, or office, we can pick up and delivery your laundry there.
Our quick turnaround time is next-day. This means in about 24 hours we'll pick up, wash, dry, fold, and deliver your laundry.
Fluff and Fold Laundry Service for Santa Ana Families
Families, especially ones with young children, generate loads and loads of laundry. That means you need to spend even more time doing laundry when you're already stretched thin between working, cooking, cleaning, and everything else that goes into running your household.
Instead of spending your precious weekends sorting, washing, drying, and folding your family's laundry, you could be enjoying quality time with your family.
Santa Ana has many museums, such as the Bowers Museum and the Lyon Air Museum. The Discovery Cube Orange County and Santa Ana zoo are also great for science and animal lovers.
Superior Laundry's pickup and delivery service helps give Santa Ana families the extra time they need to enjoy the culture, history, and science that their city offers.
Fluff and Fold Laundry Service for Santa Ana Art Lovers
In many ways, Santa Ana can be considered the artistic hub of Orange County. There is even a part of the city called Artist's Village!
It is home to countless art galleries and art museums, such as the Orange County Center for Contemporary Art (OCCCA) and Grand Central Art Center, a collaboration between Santa Ana and California State University Fullerton.
You wouldn't want to miss out on the Downtown Santa Ana Artwalk on the first Saturday of every month because you fell behind on the laundry.
Superior Laundry's pickup and delivery service is perfect for art lovers who want to spend less time doing laundry and more time enjoying the rich art and culture of Santa Ana.
Fluff and Fold Laundry Service for Santa Ana Foodies
Santa Ana has a lot to offer foodies looking to experience the delicious food and drinks created by local baristas, chefs, and mixologists.
There are many unique places to try, but if you had to choose just one, then the 4th Street Market food hall would be your best bet in terms of the varieties of cuisines available.
For drinks, you can't beat Blinking Owl Distillery for top-quality spirits and creative cocktails. They are Orange County's first distillery that offers fun distillery tours and tastings.
With so many restaurants, bars, and coffee shops to try, do you really want to do laundry?
Foodies who are eager to experience the gastronomy of Santa Ana love using Superior Laundry's pickup and delivery service, so they have more time to enjoy drinking and dining out.
Fluff and Fold Laundry Service for Santa Ana Music Lovers
We've only touched on the rich culture and history of Santa Ana as represented by the great museums, art galleries, and restaurants it offers to residents and visitors.
However, no discussion would be complete without mentioning two of Santa Ana's great music venues, the Observatory, and the Yost Theater. Top artists across various genres routinely perform at both locations entertaining crowds of all types.
Besides music, other events like dances, weddings, and even Ted Talks are hosted at these venues.
The next time your favorite artist is in Santa Ana, use Superior Laundry's pickup and delivery service before the show to make sure your clothes are fresh so you'll look your best.
Dry Cleaning Service in Santa Ana
We offer dry cleaning pickup and delivery service covering all of Santa Ana. Our affordable dry cleaning service is likely just as fast as your average Santa Ana dry cleaning agency but with a lot less effort on your part.
Instead of making two trips to the cleaners to drop off and pick up your dry cleaning, you can place one order for both dry cleaning and laundry. In two-business-days, you will receive laundry and dry cleaning back.
Dry Cleaning and Laundry Service Lockers in Santa Ana
Together with our sister company LaundryUp, we provide the most comprehensive range of dry cleaning and laundry pickup and delivery services in Santa Ana.
If you live in select apartment communities (Artists Village Apartments, Broadstone Arden), you have an in-building dry cleaning and laundry amenity — LaundryUp's dry cleaning and laundry lockers.
Use LaundryUp whenever you have dry cleaning, bulky laundry items like comforters that are too big for your small in-unit washing machine, or if you need all your laundry to be sanitized with ozone.
With LaundryUp, you'll get the same excellent service as Superior Laundry, with the added benefit of secure dropoffs and pickups 24/7 from dry cleaning and laundry lockers in your apartment's parking garage.
Visit LaundryUp's locations page to see all of the apartments we serve in Santa Ana.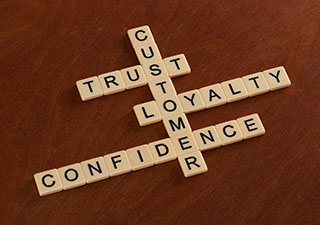 Schedule and Save with Recurring Laundry Service!
If you love sanitized laundry delivered right to your door, then schedule recurring pickups and save 20 cents per pound on every order! Just pick what day and time, and we'll be there every week or every other week. You choose!